Good morning to all!
Welcome to another fun review on Women-Prenuer Galore.
I will be reviewing Ripley's Believe It Or Not, Dare To To Look.
If you would like to check out my past review on Ripey's books:
Please check Ripley's
Download the weird
.
Check out some weird pictures I took from the book.
Men making faces. Woaahhhh!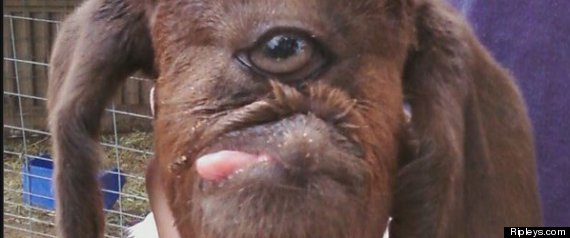 A one eye goat
A Hedgehog with no pics. Poor thing

.
This new Ripley's is as true to itself as can be.
The book is filled with unusual facts and people from around the world.
You will be surprised and mesmerized.
I loved everything in this book which I had a hard time to put down.
There are so many interesting facts. This book is filled with news from around the world which are weird facts and so interesting that you just cannot pull your eyes away.
Dare To Look!
is the 10th book in the bestselling Ripley's Believe It or Not! annual series. Full of incredible facts, crazy stories, amazing pictures, lists and interviews, this fantastic book also comes with bonus hidden content accessible using the Ripley's app.
An instantly engaging, bright new book in an attractive format.
Large, colorful type and entertaining images educate and inform in a humorous style. Incredible facts are supplemented by explanatory stories and information throughout.
You'll learn awesome facts such as female glowworms turn on their lights at the bottom of their abdomens to attract their mates. But once they have mated they will turn their lights off and have their eggs and then they will die. This book is filled with little facts like this one. I just love this book for this. Not only bugs but like there was this guy in Philadelphia PE. who inflated and sculpted 747 balloons in 1 hour.
I'm telling you, you'll love this book.
Connect with Ripley on
Facebook
,
Twitter
and
You Tube
.
You can buy Ripley's Believe it or not Dare To Look
Right under here, (just click on the image)